MWCS 2019 and IAS 2019 Kick off in September to Interpret Intelligent Manufacturing
Organized by Deutsche Messe AG and Hannover Milano Fairs Shanghai Ltd, the Metalworking and CNC Machine Tool Show (MWCS) 2019 and the Industrial Automation Show (IAS) 2019 will kick off on September.17th at the National Convention and Exhibition Center (Shanghai). As two major thematic shows under China International Industry Fair (CIIF), MWCS 2019 and IAS 2019 assemble the leading intelligent manufacturing products and technologies to echo this year's CIIF's slogan "Intelligence & Interconnection -Empowering new industrial development", attracting over 600 and nearly 700 well-known enterprises at home and abroad, with display areas hitting 80,000 sqm and 70,000 sqm respectively.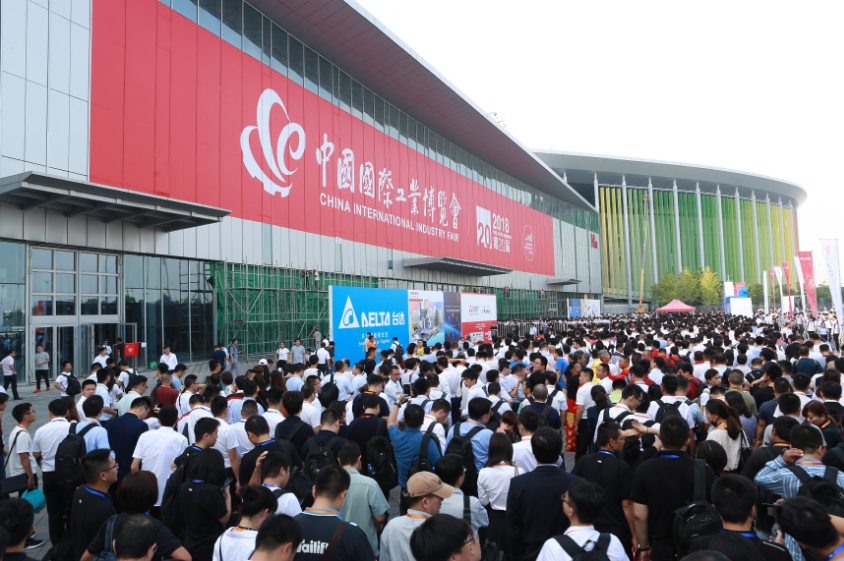 Gary Liu, managing director of Hannover Milano Fairs Shanghai Ltd comments on the MWCS, "The development of CNC machine tool industry in China has entered a stage of medium-scale industrialization and high-grade small batch production. The overall industry boasts strong international competitiveness. From this year's exhibition, it can be found that many enterprises are expanding their product lines and improving their R&D and innovation capabilities. At the same time, they are also accelerating the development of production equipment towards informatization, automation and intensification in response to the fierce market competition. "
Some 600 worldwide leading companies of Trumpf, Amada, Bystronic, Mazak, PrimaPower, Salvagnini, LVD, Mitsubishi, Murata, Han's Laser, Yawei, Lead, Bodor, Accurpress, Penta Laser, JFY, DNE, Hymson, Smart Prima, Tianhong, BLM, IPG, Davi, Arku, Wila and Kasto comprehensively showcase a range of processes on the site, including laser cutting, welding, punching, forming, robot, flexible production line, 3D printing, laser generator, dies, measurement testing and surface treatment in respect of sheet metalworking, metal processing and forming of pipes. As one of the largest international metalworking exhibitions in the Asia-Pacific region, MWCS closely follows the industry's frontier trends, pays attention to the industry's development trends, and strives to build an authoritative trading platform for national equipment manufacturing industry and become a main venue for new product releasing in Asia.
During the show period of the MWCS this year, themed on "Enjoying the Creative World and Surging the Future", the LMN 2019 China Laser Cultural & Creative Design Competition will take place to improve the creative design of Chinese laser arts and crafts, demonstrate the innovative capability of arts and crafts, and increase the public understanding of the universality and practicability of "life changes brought about by laser technology", jointly promote the development of advanced laser processing technology, and help China's laser processing technology integrate into the manufacturing industry towards high-end development. Besides, the organizer also join hands with Haizol to hold Industrial Parts Sourcing Forum · Shanghai VIP room + Matchmaking and invite purchasing managers from well-known enterprises and manufacturing industry experts to share their insights on specific themes, so as to keep the participating suppliers abreast of the latest industrial trend, while matching purchasing projects accurately and efficiently.
IAS 2019 gather nearly 700 well-known brands, such as Siemens, PHOENIX CONTACT, BECKHOFF, Mitsubishielectric, OMRON, Schneider, FESTO, IFM, SMC, Delta, Autonics, Rittal, Turck, Desoutter, BALLUFF, Weidmueller, WAGO, ELCO, P+F, ITEM, CODESYS, KINGVIEW and PILZ to showcase the international latest industrial automation product technology and industrial solutions. The exhibits cover industrial automation, electrical systems, robotics and IT information solutions.
Gary Liu states, at present, a new round of industrial revolution with artificial intelligence as the core is in the ascendant, this transits the world from an interconnected information era to an intelligent information era. Meanwhile, "Made-in-China" is striding towards "Created in China" and China is experiencing a transition from speed-focused to quality-focused development and driving the transition from Chinese products to Chinese brands. As the professional show on the theme of intelligent manufacturing, artificial intelligence and industrial automation, IAS has always taken a lead in the automation industry to display and develop the application of automation technology for final-end users.
In order to deepen and extend the theme and content of MWCS 2019 and IAS 2019, about 20 summit forums and professional events will be held concurrently, including Application and Development Forum of High Speed Metal Cutting 2019, The 2019 (15th) MM•New•Automation Forum —Collaborative efficiency of interconnection integration, Enter the era of intelligent manufacturing 2.0, OPC Seminar Tour - IT Meets Automation Shanghai and Zhihui Shanghai Innovation Leading - Digital Solution Forum and the Second Industrial "Smart+" Innovation Competition.
Your contact for further information:
Karry Wang / Molly Zhu / Chloe Chen
Hannover Milano Fairs China Ltd. - Shanghai
Rm. 301, B&Q Pudong Office Tower
393 Yinxiao Road, Pudong
Shanghai 201204
Tel: +86 (0)21 - 5045 - 6700
Fax: +86 (0)21 - 5045 - 9355
E-mail: pr@hmf-china.com